News
The latest news and updates from Pipeline Operators Forum.
The New Pipeline Operators Forum Website.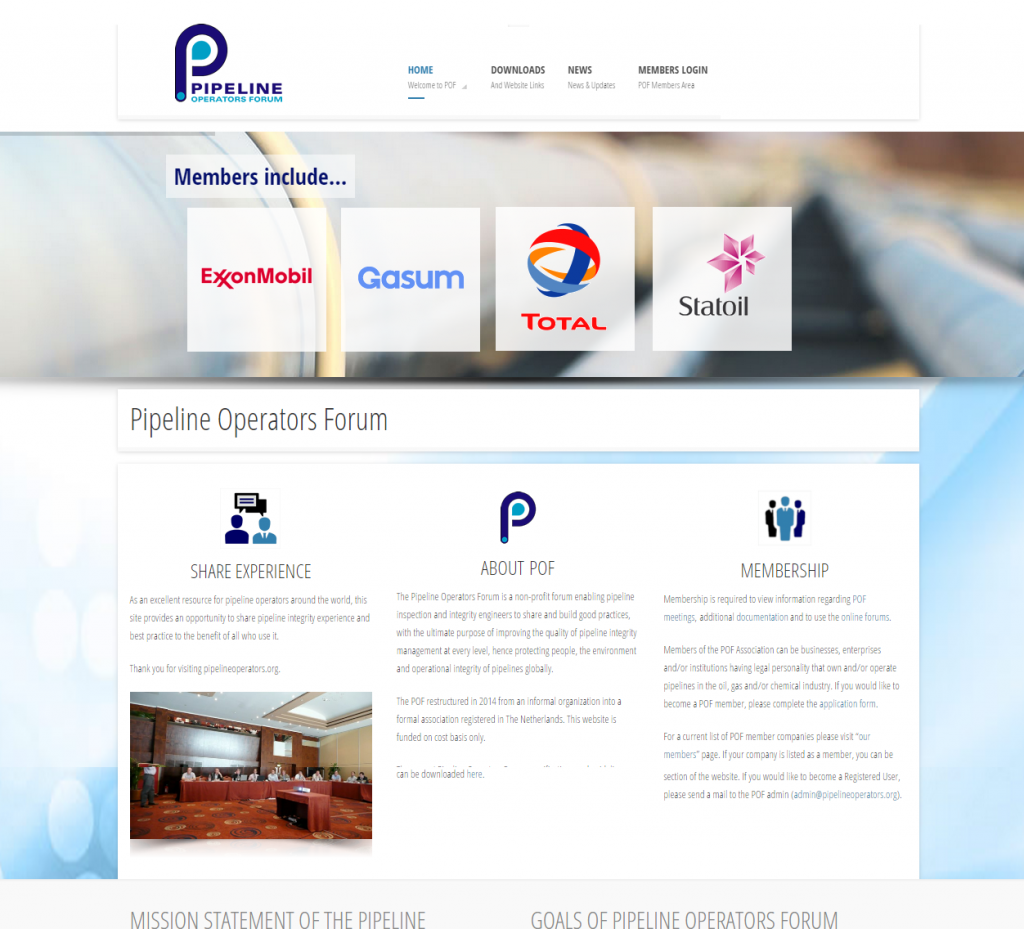 The Pipeline Operators website has been rebuilt from the ground up. The website is a responsive design (RWD) to work efficiently with mobile devices such as tablets and smartphones as well as desktop computers. The site is structured in two area 1) for the public and 2) for members and registered users of Pipeline Operators Forum.
The Public Area
The public area of the website is open to everyone and contains general information about Pipeline Operators Forum, who are the members organisations, public news and announcement, access to guidance documents and forms as well as useful website links.
The Member Area
Secured by the a username and password, the members area is designed to provide access to documents, member news, meeting information and an interchange of information. For details about the new functions within the members area please log in and check the members only news article.
If you have any suggestions for new or improved functionality please contact [email protected]
Posted on 2014-09-27 17:38:30